Join us in Gurugram for a self-makeup session. Professional makeup artists teach the curriculum over the course of 1-7 days of intensive training. GP Makeup Artist Academy has been delivering high-quality makeup and hair training for over a period.
Our personal sessions include a step-by-step tutorial and demonstration on how to wear personal makeup correctly. You'll learn the most up-to-date contouring and highlighting techniques, as well as color correction, blending the classic smoky eye, putting false lashes, and much more.
Our personal makeup sessions are perfect for any woman who doesn't have time to attend a salon on a regular basis but yet wants to appear beautiful for any event or even every day at work. You will learn and master the art of applying flawless makeup at home.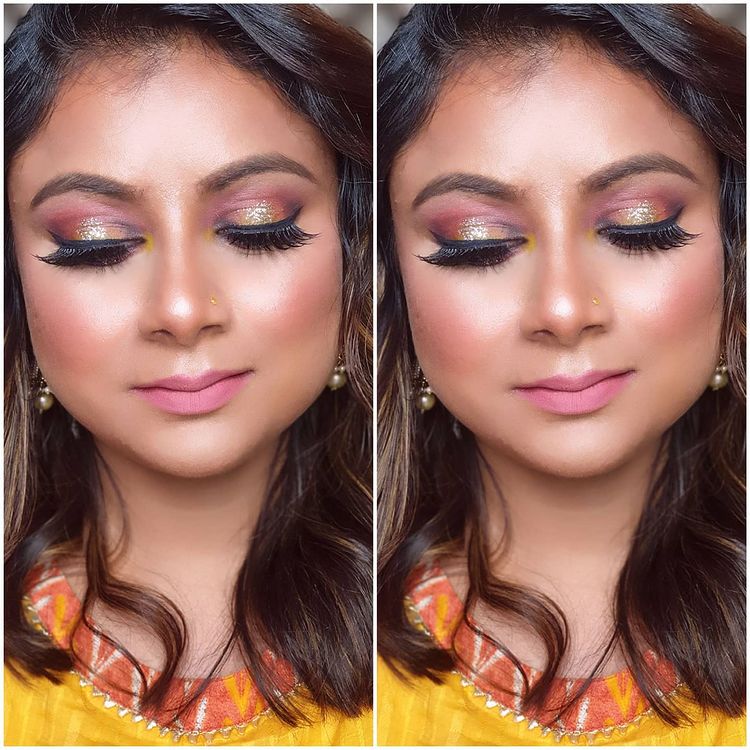 Basic To Advance Course
Advance Course (Individual)
7 Days Personal Makeup Course
Basic To Advance Course
THE COURSE CONTENT:
One on One Private Training
100% Hands-On Training
Makeup Hygiene Fundamental
Right Hair and Makeup Product Recommendations
Basics of Good Makeup
Skin Preparation and Priming
Concealing Skin Flaws like Spots, Pigmentation, Dark circles with Color correction
Basics of Eye Makeup
Eye Shadow Application
Lipstick types and applications
Wing Liner Application
Eyebrow Defining
Contouring and Highlighting
Blush Application
Base & Foundation Application according to your skin and face shape
Nude Look / Day Makeup Look
Day Party Makeup Look
Night Glam Look
Smokey Eyes
Party Eye makeup – Glitter Eye Makeup
Lash Application
Easy Braids and Open Hair Styling includes Curls, Buns, Straightening (*Different Charges for Hair Styling Sessions)
Pretty and Funky Self Doable Buns and Updos
Doubt Class and Evaluation
All the practice materials and tools during the course are include
Advance Course (Individual)
7 Days Personal Makeup Course